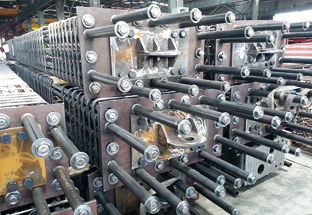 Pre-assembled products
The range of pre-assembled products includes cages for TBM ring, a market in which Presider has acquired significant expertise supported by vertical engineering and technological investment. This is another reason why the company has been recognised as a leader in its field thanks to its production capacity and solution quality.
On Site
PRESIDER also deals directly with on-site work, by studying, proposing and realising the best assembly solutions and implementing them on site.
Ongoing commitment
in reducing implementation times
Reducing plant implementation times is a top priority for Presider, which supports customers from the initial design stages by skilfully identifying specific areas in which professionally, an essential requirement for guaranteeing practical solutions for even the most complex structures. Presider internally develops proposals for pre-assembled elements with the utmost efficiency and effectiveness.